What is new in Fifa 21?
Fifa is one of those games where no matter what's new you know it's selling million of copies either way. Nonetheless we are diving in, to see what EA made of it this time and if we think it's worth the money.
When is Fifa 21 coming out?
During the EA live event on June 18 this year, they pronounced the release date for FIFA21. If you buy the standard edition of the game you will receive (or will be able to download it) on the 9th of October but if you bought the ultimate or champions edition that will be 3 days earlier, on the 6th of October.
Free upgrades for PS5 and XBOX Series X
Good news for the ones who are in doubt to buy the new fifa on their current console or wait to order it with one of the next gen consoles. Fifa 21 is the first game that supports Dual Entitlement or 'double rights' as you like. This means that you can upgrade the game for one of the next gen consoles for free if you own a copy of the game for a current gen console. For instance, if you bought this game for PS4 and you have the PS5 in pre-order, you don't need to buy it again for your PS5 but you can upgrade the game for free on your PS5 (probably by downloading it onto your console).
Fifa 21 coverstar
For the first time since 2004, a Frenchman makes his appearance on the cover of a new FIFA game. Last time it was Patrick Viera and this year we welcome Kylian Mbappe to take over from Edin Hazard. Besides Mbappe there are a few more ambassadors for FIFA 21, namely Erling Braut Haaland, Jaoa Felix and Trent Alexander-Arnold ambassadeurs.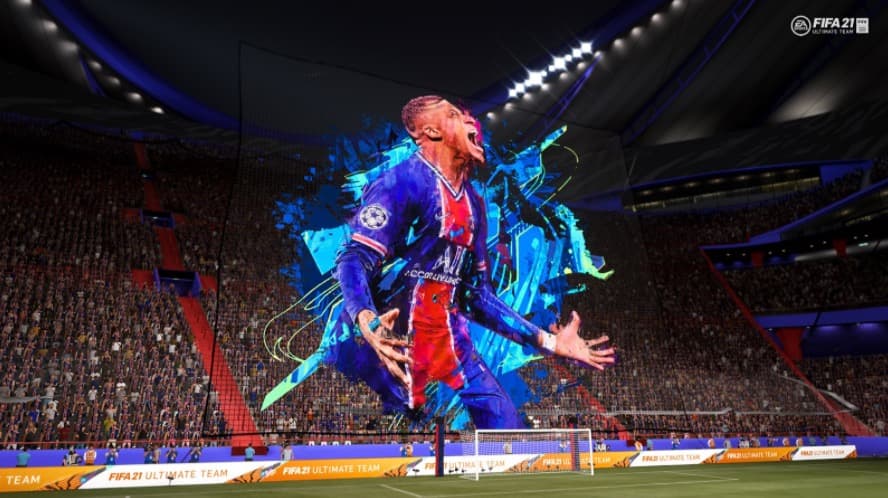 FIFA 21 co-op FUT
Before they even launched the game, fans of the Ultimate Team mode were getting very excited. Finally the game makes it possible to play this game mode in online co-op instead of only being able to play it in co-op while being physically sitting next to each other and play this on the same console. You can both do division rivals and squad battles in this new way to play.
Another license is lost
Previous year FIFA lost the license of Juventus to PES and therefore wasn't allowed anymore to use the name of the team so they changed it to Pimonte Calcio. This year it's AS Roma that's been removed from FIFA due to PES buying the rights, the change is not that big though because they will be appearing on FIFA as Roma FC.
Career mode has been improved
Besides the gameplay there were a lot of things that the fans would love to see improved this year. One of those things is the career mode in FIFA 20, the hashtag #FixCareerMode even was trending for a while on Twitter, and since FIFA would not let that happen again they have indeed fixed this mode for the new game by improving stuff like match simulation, match sharpness and improved AI.
Comments